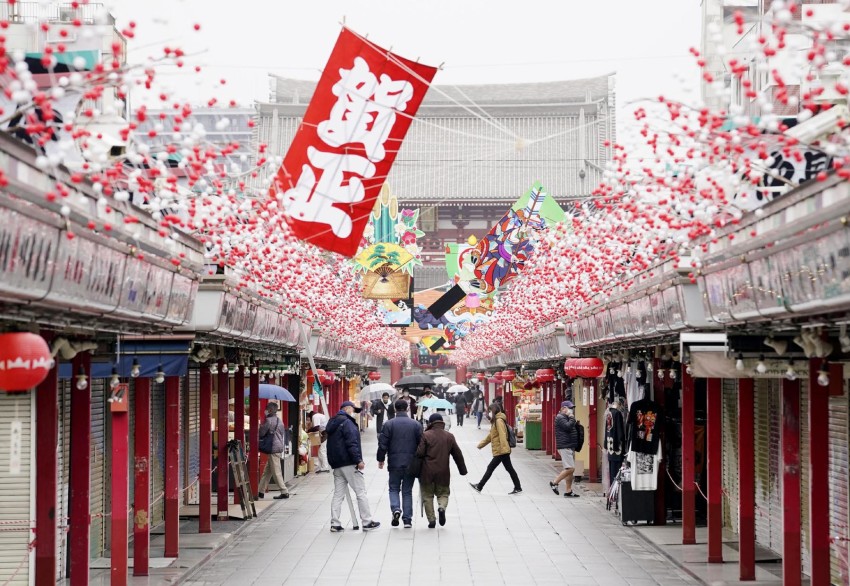 A tourist spot in Tokyo was less crowded than usual. (Image via Japan Today)
Elderly asked not to use travel scheme, Tokyo tourism sector worried
On Saturday, the workers at tourist attraction spots in Tokyo stated their concerns about their business disadvantage following the Japanese Government's request on Tuesday for the elderly and those with health issues not to use domestic travel subsidy campaign. The request came following an uptick in novel coronavirus disease (COVID-19) case in the country.
While Japan's tourism is recovering, the workers complained that the Japanese Government's request will deal another heavy blow on their income. Moreover, Hato Bus, a tour agent in Tokyo, stated that they had also received inquiries from elderly tourists, from 65 and beyond. Since "Go To Travel" program was activated in Tokyo since October, the number of tourist customers are spiking once more. However, Hato Bus also received requests for cancellations since the pandemic has been worsening in November.
Both Prime Minister of Japan, Yoshihide Suga, and Governor of Tokyo, Yuriko Koike, asked people aged 65 & older and those with underlying health conditions not to travel to or from the capital using the program until 17 December, since the infection in Tokyo has been spiking. "Go To Travel", launched in July, covers half of the expenses including accommodation, shopping, and dining at travel destinations.
In Osaka, some residents are becoming less worried about COVID-19. However, the local government raised the alert level to the emergency, from "yellow" to "red", due to the increasing infections. The Osaka government has also asked residents to refrain from non-essential outings from Friday yesterday to 15 December.
The Health Ministry and prefectural governments tabulated on Saturday that the number of patients with severe COVID-19 symptoms broke another record at 520, having increased by 15 compared to Friday. Moreover, some 2.4000 infections were reported, and Tokyo saw 584 daily cases.
Source: https://bit.ly/3ouOY5I