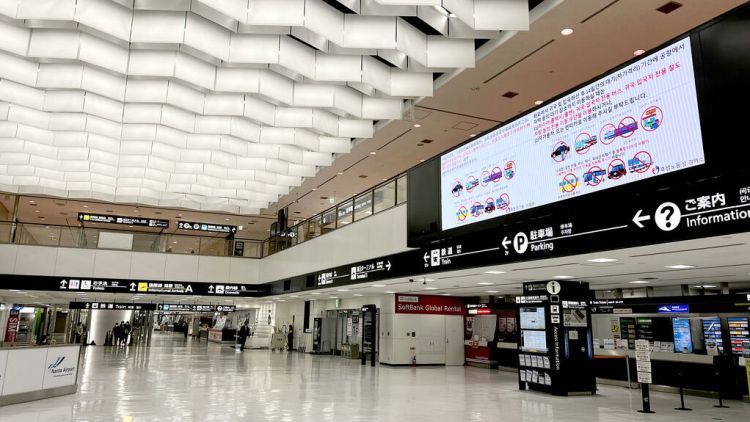 Photo: Time Out Tokyo | Undated photo of Narita T2 Arrival Hall
Easing Border Starting in June, No More PCR Tests To Enter Japan
As a result of the Covid-19 pandemic, until now Japan has not fully opened it's country to the outside world. Even so, the government has continued to work on easing strict border restrictions in recent months.
Reporting from Japanese Station, Kyodo News confirmed that as speculated earlier this month, the Japanese government will double the limit on arrivals from overseas to 20,000 people per day starting Wednesday June 1. However, the move does not include allowing tourists who come for tourist purposes.
The report also states that the government will relax Covid-19 testing and quarantine rules by dividing countries into three groups based on the current coronavirus situation. Under the new categorization system, those with data from countries with low infection rates will be exempt from tests on arrival and quarantine at available facilities.
According to Mainichi, travelers from the country with the second-lowest infection rate will no longer need to be tested on arrival and quarantine if they have been vaccinated three times with the Japanese government-approved Covid-19 vaccine. Arrivals from areas with the highest Covid-19 infection rates still have to go through applicable procedures, including PCR tests upon arrival and isolation.
The countries for each category have not been announced, but the Ministry of Foreign Affairs (MOFA) has posted the plans on its official website. The three categories will be colored Blue, Yellow, and Red, according to the order of the Covid-19 infection rate. Kyodo News reports that details of the plan are expected to be released next week.
In other news, it was announced earlier this week that Japan would allow a limited number of tourists from certain countries to enter as a test. Only those who have passports from the following four countries are allowed to enter Japan: the United States, Australia, Thailand and Singapore.
Source: https://japanesestation.com/news/buzz-from-japan/longgarkan-perbatasan-mulai-bulan-juni-masuk-jepang-tak-perlu-lagi-tes-pcr