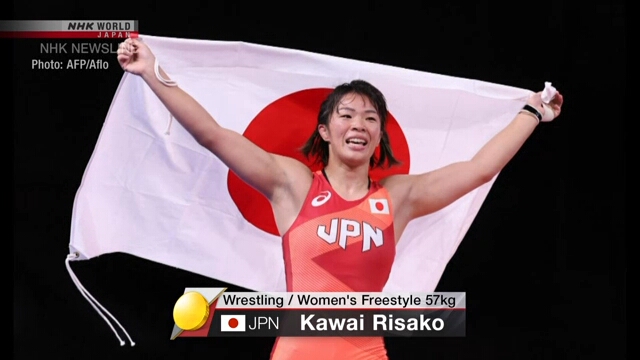 Double delight for wrestling's gold Kawai sisters
Japan's Kawai sisters achieved their goal of both striking gold in women's wrestling. Kawai Risako won the freestyle 57-kilogram category on Thursday to match younger sister Yukako, who won 62-kilogram gold the day before.
Risako defeated Iryna Kurachkina of Belarus 5-to-zero in the final. Yukako cheered her sister on from the stands.
Afterwards, Risako said she worked hard for so long to win gold alongside her sister. She was competing in a lower weight class this time, after her first gold at 63-kilos in Rio.
In 2019, the 26-year-old defeated compatriot and four-time Olympic champion Icho Kaori to become the new face of the sport in Japan.
Source: https://www3.nhk.or.jp/nhkworld/en/news/20210806_14/