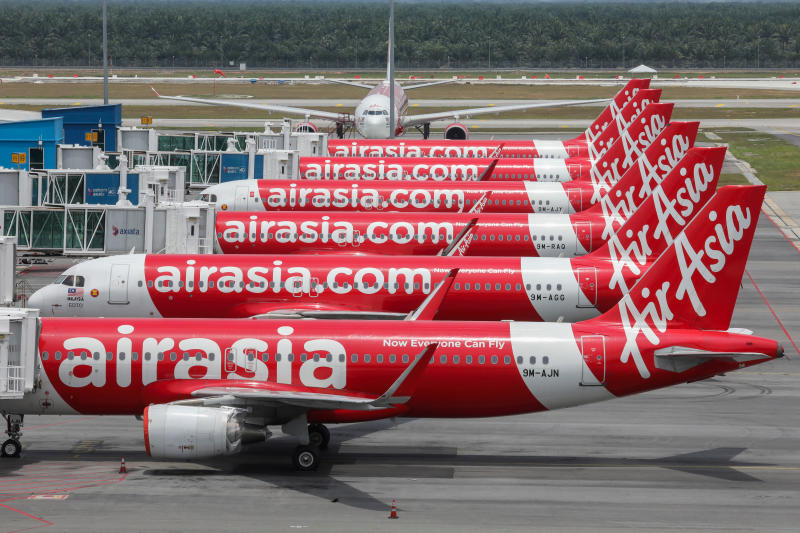 The Malaysia-based airline, Air Asia, is facing doubt due to COVID-19. (Image via Bangkok Post)
COVID-19 attack, Air Asia to dismiss employees
On Tuesday, Malaysian airline, Air Asia Group Bhd., is considering to terminate hundreds of employees due to the economic crunch caused by the novel coronavirus disease (COVID-19) pandemic. According to Bernama, not only in its headquarters in Malaysia but also Air Asia X is reportedly going to terminate hundreds of employees in its other branches.
The report quoted by Bernama came from a reliable source attending the interview sessions, held separately by the Air Asia and Air Asia X on Monday. The terminated workers will be notified in 72 hours, and Air Asia will give them numerous assistance such as healthcare support and end-year flight coupon exchange. The CEO of Air Asia, Riad Asmat, stated that the airline already contacted the Malaysian government to no response, however.
Fortunately, these terminated workers might get their opportunities back after the pandemic has passed, while the remaining staff will not see salary cut. Air Asia X will implement a broader streamlining related to technical staff and cabin crews with the "Last in, First out" method. Bernama further reported that Air Asia will review the salaries of their employees and some staff will be offered non-paid day-offs for at least 6 months or until the situation has alleviated. The work termination will be complete by the end of September, while Air Asia X at the end of October.
Source: https://bit.ly/2G7Slih