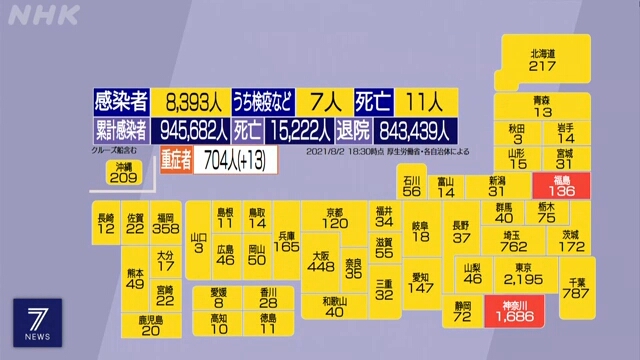 Coronavirus cases across Japan remain high
Health authorities across Japan confirmed 8,393 new cases of the coronavirus on Monday.
The figure includes 2,195 cases in Tokyo and in Kanagawa 1,686, which is a record high for the prefecture. Chiba reported 787 cases.
The health ministry said the number of severely ill coronavirus patients, who are on ventilators or in intensive care, was 704 as of Monday, up 13 from Sunday. The figure topped 700 for the first time since June 21.
Source: https://www3.nhk.or.jp/nhkworld/en/news/20210803_07/