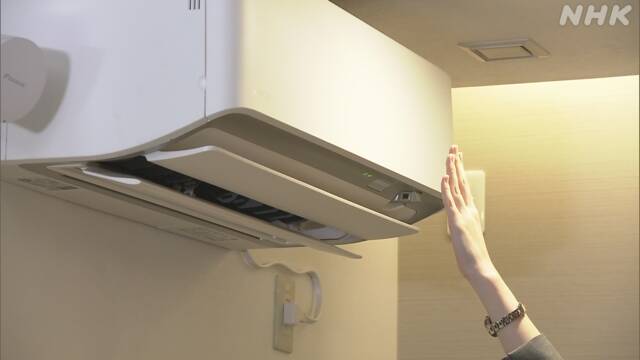 https://www3.nhk.or.jp/news/html/20220603/k10013655221000.html
Concerns about air conditioner shortages and delivery delays Manufacturer "Test run at this time"
Demand for air conditioners will increase toward the full-scale summer, but there are concerns about shortages and delays in delivery due to the effects of semiconductor shortages. Air-conditioning manufacturers are conducting test runs of air-conditioners at this time, and if there are any problems, they are calling for early replacement or repair.
According to air conditioner manufacturers, the shortage of semiconductors and other parts and the restrictions on going out in Shanghai, China, which had continued until last month, have affected the manufacture and shipment of air conditioners by some manufacturers.
Furthermore, in the aftermath, orders are being gathered from other manufacturers, and each company is concerned about shortages and delays in delivery in the future.
For this reason, each company is calling for a test run of the air conditioner at this time before the full-scale summer, and if there is a problem, replace it with a new one or repair it as soon as possible.
According to Daikin Industries, a survey of 600 people in April found that about 59% of people had never tried a test run before the summer.
Regarding the test run procedure, the company wants you to set the cooling to the lowest temperature and check if cold air is coming out, and then run for another 30 minutes to check for water leaks and offensive odors.
Asuka Yui of the Daikin Public Relations Group said, "Inquiries about installation and repair will increase rapidly around July. I would like you to test run this time to prepare for the summer."
Source: https://www3.nhk.or.jp/news/html/20220603/k10013655221000.html