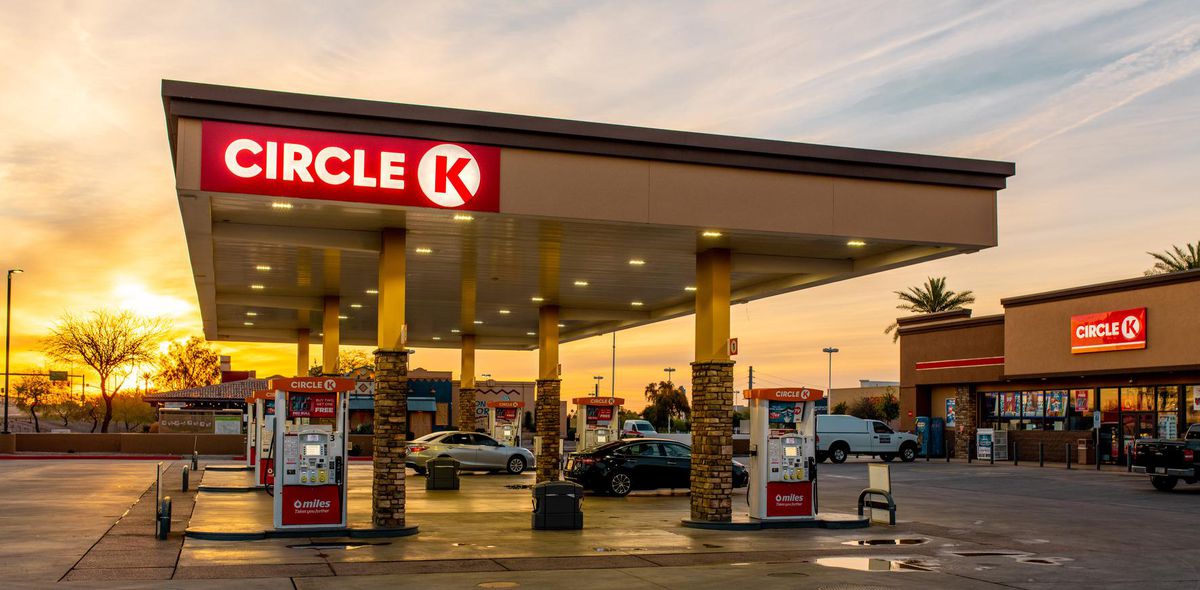 Circle K's gas station. (Image via Forbes)
Circle K offers USS$24,35 per share to acquire Carrefour
The Canadian-flagged Couche-Tard, the owner of the Circle K, is trying to knock off Carrefour's share to US$24.35 per share in the effort to acquire the French company. Couche-Tard has confirmed the talks with Carrefour since Tuesday.
As the biggest department store in Canada with approximately 190,000 employees in North America, Couche-Tard hopes that a part of the payment can be paid in cash. The Carrefour acquisition means that Couche-Tard saw the opportunity to expand its wings to the European continent. Currently, Couche-Tard has some 2,700 outlets, including gas stations, in some European countries, such as Poland, Russia, and Sweden.
Meanwhile, Carrefour is the biggest retail company in France and the third-largest in Europe. Carrefour has more than 10,000 stores in Europe, and also presented itself in Asia and South America. During the novel coronavirus disease (COVID-19) pandemic, Carrefour showed a remarkable performance as it recorded its best sales in two decades in the Q2 of 2020.
However, currently, there has been no certainty that a deal has been reached between the two companies. Carrefour said that the discussion is still green. Fortunately for Carrefour, its share price jumped by 14 percent and reached the US$21.92 per share level in Paris. Carrefour even plans to open 3,000 more stores in 2022.
Some analysts doubt the potential relations between Couche-Tard and Carrefour. At least, both sides have to clarify the essence of the huge deal. Some say that the geographical and business format differences between the two companies will hinder the cooperation.
Previously, Couche-Tard lost in the deal to take Speedway from Marathon Petroleum (MPC), which was then sold to Japan's Seven & I Holdings famous for their 7-Eleven at US$21 billion in August 2020.
Source: https://bit.ly/2KbveW0