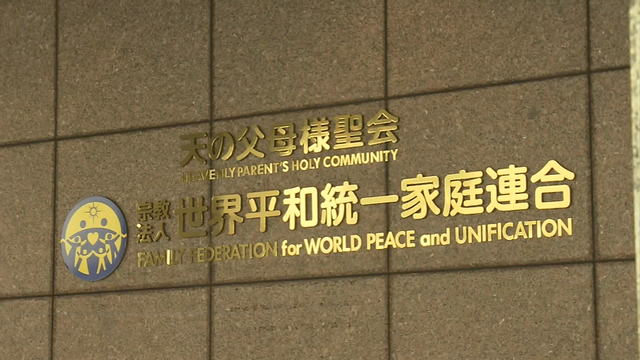 Children of religious group followers organize to seek relief
Adult children of followers of religious groups who claim to have suffered because of the groups' teachings have set up a body to raise awareness about their plight.
The religious groups include the former Unification Church.
The body was set up by 11 individuals, including a lawyer who supports the children's activities.
At a news conference on Wednesday, the members pointed out that some children have been forced to follow the beliefs of their parents, and their right to education has been violated.
They explained that they decided to unite because there's a limit to what they can do as individuals.
The members said they will urge others with similar experience to join them, and campaign for measures and legislation to stop abuse by religious groups.
One member said there's been debate on providing relief for those who've been forced to make large donations, but nothing else is happening.
She said she will appeal for legislation that would make life easier for children of followers, safeguard their rights and prevent further abuse.
A man in his 20s who heads the body claims he was physically abused by his parents.
He said if abused children want to speak out about their ordeal, the body will listen to them and bring their voices to the central government.
Source: https://www3.nhk.or.jp/nhkworld/en/news/20221207_32/