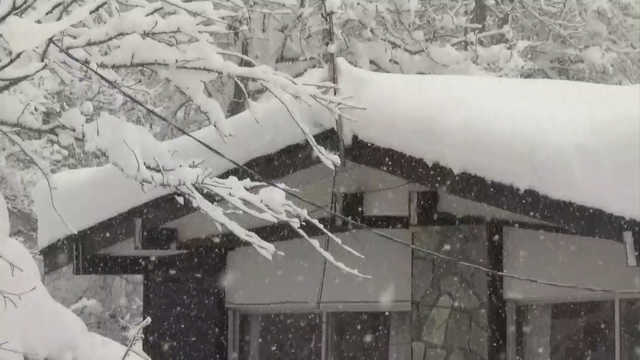 Caution advised as snowfall continues in parts of Japan
Parts of Japan, mainly along the Sea of Japan coast, have been hit by heavy snow due to a winter pressure pattern. People removing snow from rooftops should exercise caution.
Meteorological Agency officials say snow in some areas since December 17 has accumulated at levels far above average.
As of 8 a.m. on Monday, 1.72 meters of snow had accumulated in Yamagata Prefecture's Ohkura Village, 1.55 meters in Hokkaido's Otoineppu Village and 1.28 meters in Niigata Prefecture's Uonuma City.
Officials say the period of heavy snowfall has peaked, but the winter pressure pattern remains. It is expected to bring intermittent snow to mountainous areas in northern and eastern Japan.
Drivers are advised to be on the alert for traffic disruptions and icy roads.
Officials have also warned about the possibility of avalanches in areas with high snow accumulation.
A series of fatal accidents related to snow removal has been reported in Japan.
People are advised to exercise caution when clearing snow from rooftops. They should wear safety harnesses and not work alone.
People should also be on the alert for icicles and snow falling from eaves.
Source: https://www3.nhk.or.jp/nhkworld/en/news/20221226_07/