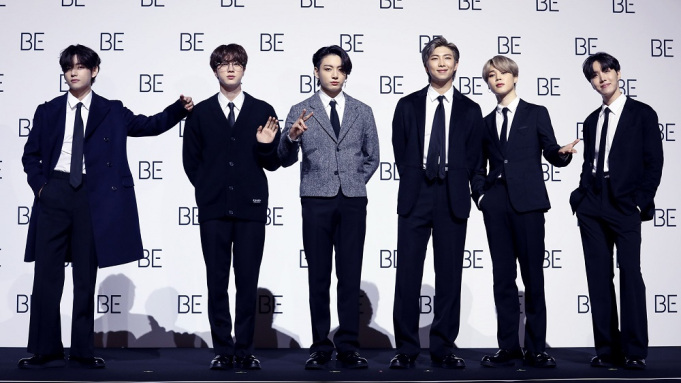 S. Korean boyband, BTS. (Image via Variety)
Bukopin wants to appoint BTS as brand ambassador
In order to improve its image, PT Bank Bukopin Tbk. stated its plan to appoint a South Korean (S. Korea) boyband, BTS, as its brand ambassador. The President Director of Bank Bukopin, Rivan A. Purwanto, confirmed the matter.
Speaking on Monday, Rivan is also optimistic that the BTS could be Bukopin's new brand ambassador as the boyband also the brand ambassador for the KB Kookmin Bank, one of Bukopin's shareholders. Therefore, as Bukopin is turning to KB Bukopin, the matter is negotiable for BTS to become Bukopin's next image.
As a K-pop boyband with the third-largest fanbase in the world, Bukopin relies on BTS to improve its image so that it may recover its performance significantly by next year. However, Rivan could not give any specific date on when the K-Pop group will perform its debut as Bukopin's image. Rivan promised that next year will be the year.
Previously, the Financial Services Authority (OJK) had agreed to appoint KB Kookmin Bank as controlling shareholders in Bank Bukopin through Right Issue V by bestowing Kookmin Bank with the pre-emptive rights to purchase securities (HMETD). The agreement is issued through the Decision Letter of the OJK's Board of Commissioners on 30 July 2020. Furthermore, the parent company, KB Financial Group (KBFG) was also appointed as the Ultimate Shareholder of Bank Bukopin.
With that said, Bank Bukopin now has two controlling shareholders, Kookmin Bank with 33.90% shares and Bosowa Corporindo with 23.40% shares. The other shares are owned by Indonesia at 6.37% and public shareholders with less than 5% ownership reached 36.33%.
Source: https://bit.ly/3frxmnP