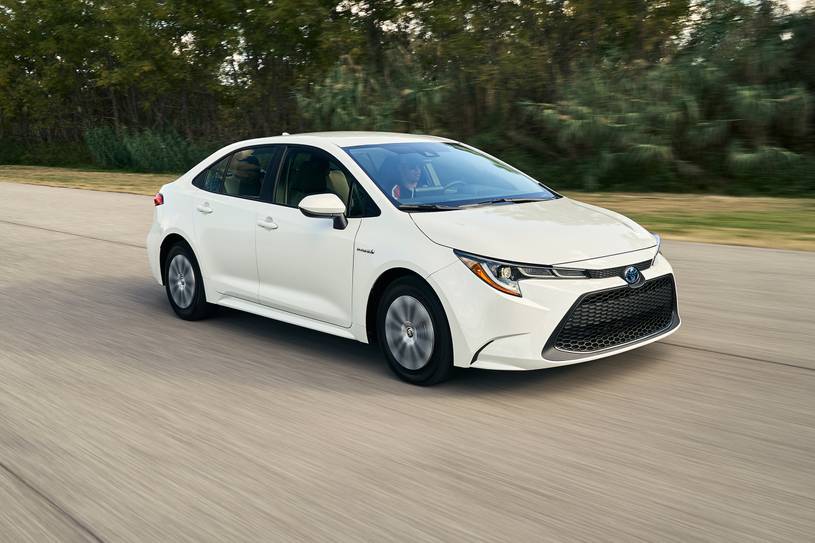 Toyota Corolla Hybrid. (Image via Edmunds)
British worries about electric car investments in Japan
Helped by the Japanese investment, the electric car industry in the United Kingdom (U.K) is currently uncertain under the new trading deal by the European Union (EU). If a trade deal is signed by January 2021, the U.K-based Japanese automakers will face 10% tariffs on electric cars' export.
U.K's industry representatives and analysts said that such a condition will repel the Japanese firms and instead the EU will be the leader of the electric car industry. Until January 2021, the U.K is in a transition phase with the EU; therefore, the exports are still tariff-free. Both of the countries hoped that the new agreement could be made so that the goods from either U.K or EU will have sufficient local content to get zero tariffs in the trade area.
Brussels is also proposing from January 2021 to 2027, so that 55% of the electric cars' value exported from the U.K to the EU must be locally sourced, or else 10% will be imposed. Moreover, the EU will also enforce that by 2027, all battery packs in electric cars must be made in either the U.K or EU, as the battery makes up between 35 - 45% of its overall value.
However, the trade experts estimated that it would be hard for any electric car manufacturer to meet the local requirement as the U.K and EU lack supply of components and materials for electric car manufacturing. For instance, while making hybrid Corolla and Leaf respectively, both Toyota and Nissan used the latest techs from Japan and other parts of Asia. For now, Toyota did not state any comment and neither did Nissan. Both carmakers argued that the 10% tariff policy will damage their business model. Therefore, if the tariffs are imposed, both Nissan and Toyota will have to seek compensation from the government.
Moreover, the Society of Motor Manufacturers and Traders in the United Kingdom estimated that the 10% tariff would add 2,000 pounds ($2,590) on the electric car. Therefore, the trade body warned that it would make the U.K less attractive to investors and present an obstacle for the country aspiring to be the leader in the production and development of the zero-emission vehicles.
Source: https://bit.ly/3kZFFsN