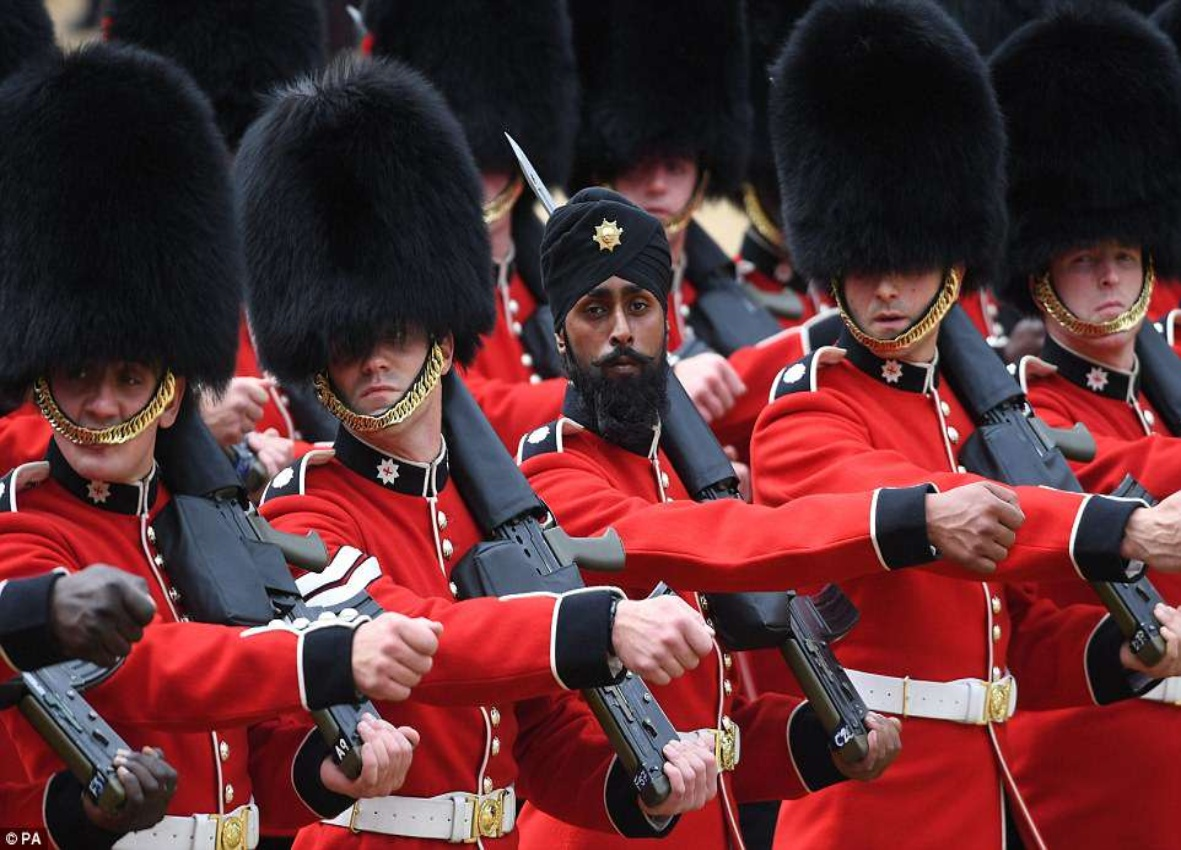 Guardsman Lall said it was a 'high honor'. (Getty Images via BBC)
Sikh Guardsman Becomes the First to Wear Turban at Queen Elizabeth's Birthday Parade
A Coldstream Guards soldier has just made history as the first Sikh man to wear a turban while parading at Trooping the Color. Guardsman Charanpreet Singh Lall, 22, from Leicester joined another 1,000 on Saturday (6/8) in a ceremony that marks the Queen's official birthday. The turban he wore featured a ceremonial cap star to match the bearskin hats that usually worn by other soldiers.  
Guardsman Lall was born in Punjab, India and moved to the UK with his family when he was a baby. He then joined the British army in 2016.
Reported by the BBC, Guardsman Lall said that he was quite excited since it was his first Trooping the Color parade and was really honored to join the ceremony as a part of the escort by showing his identity as a Sikh.
He also hoped that it would encourage people from other backgrounds and religions to join the Army. In addition, people watching would not only acknowledge it as a diversity that should be embraced but also as a new change in history.
Trooping the Color was originally a traditional preparation for battle, however, in 1748 it was announced to also mark the Sovereign's official birthday by functioning army drills, music, and horsemanship.