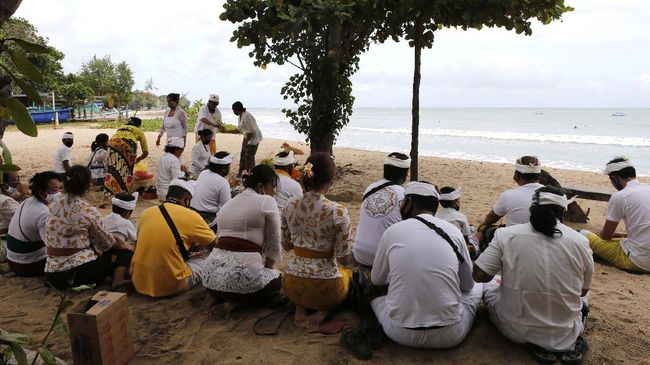 Bali illustration (source : CNN News)
Bali Opens Doors for Domestic Tourists Starting July 31
The Provincial Government (Pemprov) of Bali will reopen the tourism sector for domestic tourists in late July. This effort was made to restore the tourism sector and the creative economy (parekraf) slowly after the decline due to the co-19 pandemic.
He said he was preparing for the three stages of opening the parekraf sector. First, the opening of local parekraf activity on July 9 last, and is still running until now.
Secondly, the opening of the tourism sector specifically for domestic tourists on 31 July. Third, the opening of the tourism sector for foreign tourists (tourists) on 11 September.
He said the reopening of the tourism sector would still be accompanied by a strict implementation of the co-19 pandemic health protocol.
Therefore, every manager of the tourism sector, both tourist sites, hotels and restaurants must have a certificate that states they are able to run health protocols.
Responding to the plan to reopen Bali tourism, the Coordinating Minister for Maritime Affairs and Investment Luhut Panjaitan claimed to be present directly at the opening.
Source: https://bit.ly/2ZQOHjG