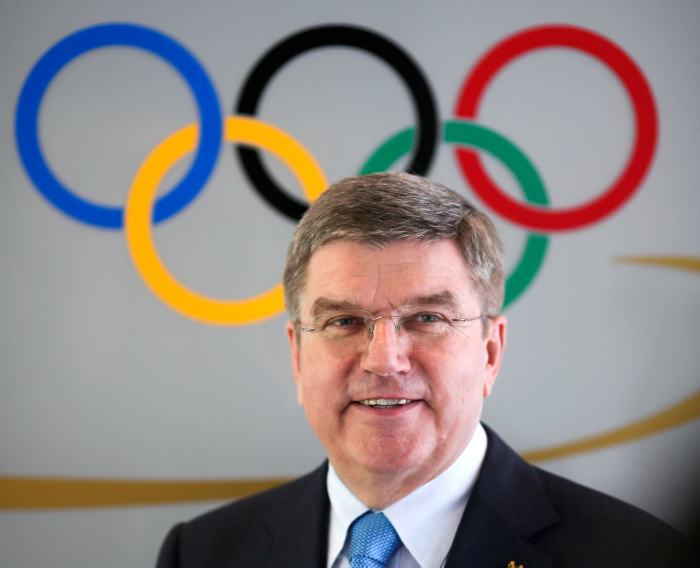 President of the IOC, Thomas Bach, will visit Japan in mid-November. The date? TBA. (Image via Inside the Games)
Bach to meet Suga and Tokyo Olympic committee in November
The President of the International Olympic Committee (IOC), Thomas Bach, is scheduled to visit Japan in November to meet the new Prime Minister (PM) of Japan, Yoshihide Suga, and other organizers of the postponed 2020 Summer Olympics. The rumor was confirmed during an online briefing by the CEO of the Tokyo Games organizing committee, Toshiro Muto. Specifically, Muto said that the visit will be held in mid-November.
However, regarding the time of Bach's arrival, even Muto could not answer. However, Muto expected Suga's office to handle the rest of the details. On the other hand, the IOC stated that it has not set the date for Bach's visit.
Bach's upcoming visit to Japan is one of the efforts to reassure sponsors and broadcasters over the last few months to still back up the postponed Summer Olympics in Japan. Currently, Tokyo Olympics has been postponed onto 23 July 2021, due to the novel coronavirus disease (COVID-19) pandemic. While Japan - as its host nation - has invested a lucrative amount of dollars to organize the Olympics, the IOC relies on the two Olympics, both Summer & Winter, as its main sources of revenue.
In Japan, COVID-19 has taken about 1,600 lives. Even though Japan is recovering from the pandemic, the same cannot be said to the other 205 countries participating in the Summer Olympics. As the postponed Olympics will invite 15,400 Olympic and Paralympic athletes, thousands of staff, officials, and media broadcaster, the maximum spectator attendance is still up in the air. Moreover, it is still uncertain how many foreign spectators will be allowed to enter Japan.
Source: https://bit.ly/2SJz49I