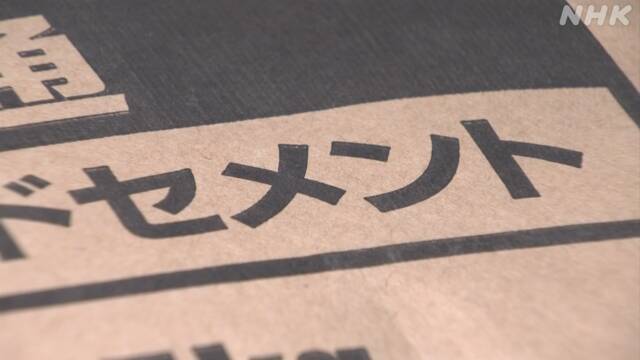 Cement industry movement to introduce "surcharge system" due to soaring coal fuel
As the price of coal fuel rises against the backdrop of Russia's military invasion of Ukraine, the cement industry is moving to introduce a surcharge system that adds the increase in price instead of negotiating price individually.
Cement makers use a large amount of coal as fuel to heat limestone etc., but the price of coal is soaring due to the military invasion of Ukraine by Russia, and in May, the price of 1 ton of coal is about four times higher than the same period of the previous year at the $400 level.
Under these circumstances, Taiheiyo Cement, the largest in the industry, has decided to introduce a surcharge system for the first time, which will add an increase in price from the shipment in September.
If it exceeds $200 per ton of coal, the price increase will be automatically passed on.
Until now, they had to negotiate with customers every time they raised the price, but it often took a long time to come together, so we decided to introduce a new system.
Managing Director Yukimasa Nakano said, "The price range has soared to and inexperienced price range, and the continuation of the cement business is in a difficult situation. We would like to proceed with the understanding of our business partners."
In the cement industry, Sumitomo Osaka Cement is also considering the introduction of a surcharge system, and UBE-Mitsubishi Cement is also planning to raise prices in October, and the movement to raise prices in October, and the movement to raise prices is likely to spread further against the backdrop of soaring energy prices.
Source: https://www3.nhk.or.jp/news/html/20220713/k10013714461000.html