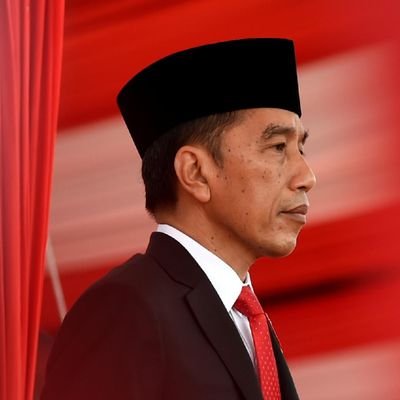 Joko Widodo @Jokowi | twitter
23 Achivements of Jokowi - Jusuf Kala's Working Cabinet (2014 - 2019) Part 2
1978 - 2021 (On progress) Continue the Construction of Trans-Jawa Toll Road
The completion result of 616 km of the total length of the road 1.150 km where before the 242 km has been completed in the Soeharto period (1978-2004) and 75 km in the SBY period (2005-2014), the remaining 217 km is targeted to be completed in 2021.

Trans-Jawa toll roads that have been completed in the 2015-2019 period include; Cikopo-Palimanan, Pejagan-Pemalang (57,5 Km), Pemalang-Batang (39,2 Km), Semarang-Batang (75 Km), Semarang–Solo section III, IV, dan V (51,1 Km), Solo-Ngawi (90,43 Km), Ngawi-Kertosono (87,02 Km), Kertosono-Mojokerto (40,50 Km), Surabaya-Mojokerto section IB, II, III, dan IV (33,97 Km), Gempol-Pasuruan (34,15 Km), Pasuruan–Probolinggo section I, II, III (31,3 Km).
Data monitoring of the construction progress of the Trans Jawa toll road by the Toll Road Regulatory Agency, Ministry of PUPR as of March 8, 2019, the total investment for the construction of 12 toll roads, covering 626.75 km, reaches Rp67.94 trillion.
The positive impact of the Trans-Jawa toll road is a faster travel time, cheaper logistics costs, and can drive economic activity in the areas traversed by the Trans Java toll road.


[2017] The Expand of Marine Waters Conservation Area― Marine Protected Area
The government is fully committed in preserving the sea and coast hence the marine are increasingly protected.
[2018] Increase in The Global Competitiveness Index
Indonesia's global competitiveness index rose to rank 45th of 140 countries and getting better in line with the improvement of the structure of the national economy.

[2018] Indonesia Is Worthy of Investing
Since 2017 Indonesia has been categorized as worth for investment based on 3 leading international rating agencies.

[2019] Minimum Essential Force II (MEF II) Achievement
In order to fulfill minimum essential force II (MEF), the strenght and weaponry of indonesia has increased and has been formed through industrial contribution in national defense as well as foreign product cooperation
[2015-2018] Economy Growth Quality
Indonesia's economy grew steadily at around 5% amid global uncertainty and became one of the best countries among G20.
[2018] Stability of Democratic Life
Based on civil liberties, politic rights, democratic institutions wich measured by Indonesia's democracy index shows that it's remained stable.
[2015-2019] Papua Development
Building the human resources excellent in Papua, increase from 57 (2014) to 60 (2019),

Build healthy Papua by decrease stunting from 40,1% (2013) to 32,9% (2018) and increase life expectancy number from 64,76% (2013) to 65,36% (2018),
Decrease the poverty rate in Papua from 30,05% (2014) to 27,43% (2018).
[2015-2019] Empowerment, Innovation and Achievement
The Asian Games 2018 get the best achievements in history by ranking 4th and earning 31 Gold, 24 Silver, 43 Bronze,

Ranked 5th in the Asian Para Games 2018 and won 37 gold medals, 47 silver medals and 51 bronze medals,
Maintaining the consistency of the Army which has always been the overall champion of the Australian Army Skill At Arms Meeting (AASAM) Shooting Contest and obtained 21 Gold, 14 Silver, 10 Bronze.
2015-2019 (17% done) 2019-2024 (on progress) The Construction of Trans Sumatera Toll Road
That has been completed along 470 km of the target 2,765 km
Connecting the island of Sumatra from Lampung to Aceh
Total construction investment is estimated at IDR 476 Trillion
According to Sri Mulyani, the existence of toll roads can increase the distribution of goods and services, advance the region so it can develop, improve the quality of the economy, attract investors to invest, and expand employment.