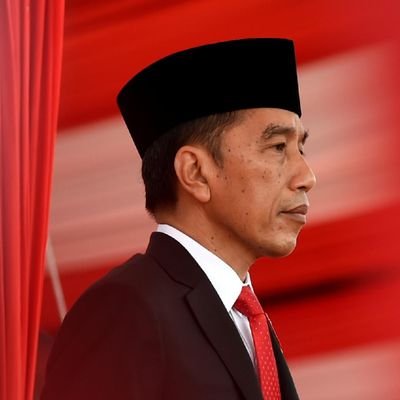 Joko Widodo @Jokowi | twitter
23 Achivements of Jokowi - Jusuf Kala's Working Cabinet (2014 - 2019) part 1
[2017] Indonesia Ranks 3rd in the G-20 Economic Growth: President Jokowi
Among G-20 member countries, Indonesia's economic growth ranked 3rd after India and China. In the latest report, Indonesia still ranked in the top five in the second quarter of 2017, with 5.01 percent. As for inflation rate, it is improved from the range of 8 to 9 percent to 3.35 percent in 2015 and 3.02 percent in 2016, which indicated that price control was well-executed.
[2018] Tanju Dam, Dompu regency, NTB
Tanju Dam can hold as much as 18 million cubic meters of water. the existence of this dam is expected to increase agricultural commodities.

[2014 - 2019] Gondang Dam, Karanganyar, Central Java
Gondang dam was a priority in national strategic project. The Gondang Dam is capable of storing about 9 million cubic meters of water and is able to irrigate around 4,680 hectares of paddy fields, both in Karanganyar and Sragen.
[2016] Bajulmati Reservoir, Banyuwangi, east Java
Bajulmati Reservoir construction through a long study phase. The location survey on 1980 and feasibility study on 1984. Next, environmental impact analyze and social economy impact on 2004. After that, the processing of land acquisition was done step by step until 2006. After the land acquisition was complete, the construction of water flow tunnel and primary channel rehabilitation along 4 Km began on 2006. The constraction phase II was began November 2008 through excavation and foundation work. On 2010, the construction was temporarily stopped because of the revised foundation design, because the foundation that has been built has a leak. Next, the foundation construction continues in 2011. The reservoir construction was complete in 2015 and started to be operated in 2016.

[2013 – 2019] Bendo Dam, Ponorogo, East Java
A multipurpose dam with a total area of 169,64 hectares. This dam was built to increase irrigation water supply covering an area of ​​approximately 7,700 hectares of agricultural land located in Ponorogo and Madiun Regencies as one of the agricultural centers in East Java.
Director Genera lof Water Resources of the Ministry of Public Works and Public Works, Hari Suprayogi, said that the construction of the Bendo Dam construction will be completed by the end of 2019.
"The construction began in 2013, was delayed because of land acquisition issues. However, land acquisition progress has been completed 94%, the free land along 277 hectares of the target 295 hectares" Hari said.
[2014-2019] The decrease of poverty rate
In 5 years of Jokowi government the poverty rate of Indonesia decreased from 11,3% in 2014 to 9,4% in 2019.

[2019] Port Dwelling Time : 3-4 days, previously 6-7 days in 2014.
[2019] Electrification Ratio : 98,83%, previously 81,5% in 2014.
[2019] Electricity Consumption per Capita : 1200 kWh, previously 843 kWh in 2014.
[2019] Average Length of School : 8,8 year, previously 8,1 year in 2014.


[March 2019] Poverty Rate
The poverty rate of Indonesia decreased to 9,41%, The lowest level since 1998.


[September 2019] Indonesian Foreign Exchange Reserves
USD 124.3 billion, high and stable, equivalent to 7.2 months of import financing and government foreign debt payments.