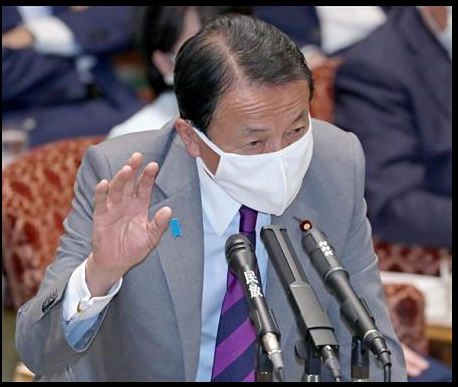 麻生太郎副総理兼財務相(春名中撮影)
Mr. Aso, "Apparently dismissed this fall," said Mr. Koumei to the leader Yamaguchi.
It was revealed that Deputy Prime Minister and Finance Minister Taro Aso was exchanged opinions with Secretary-General Tetsuo Saito of the Komeito Party on the 29th within the National Assembly and expressed the belief that the fall of the Lower House and general elections would be desirable. A Komeito executive announced on the 30th. Saito said he was cautious, saying he was "not ready".
The Komeito representative Natsuo Yamaguchi also said at a press conference on the 30th, "I'm not in a bullpen yet. The new coronavirus has left incumbents unable to return to their hometown for a long time. He said" and restrained in the early dissolution of the lower house and the general election. Mr. Aso had a talk with Prime Minister Shinzo Abe on the 10th for about one hour alone. We are talking about 40 minutes on the 26th and about 20 minutes on the 30th. With the term of office of the members in the House of Representatives remaining at about one year and four months, there is widespread controversy within the ruling and opposition parties that the prime minister may be launch an early dissolution of the House of Representatives and a general election.
Source: https://bit.ly/3g4bbTQ