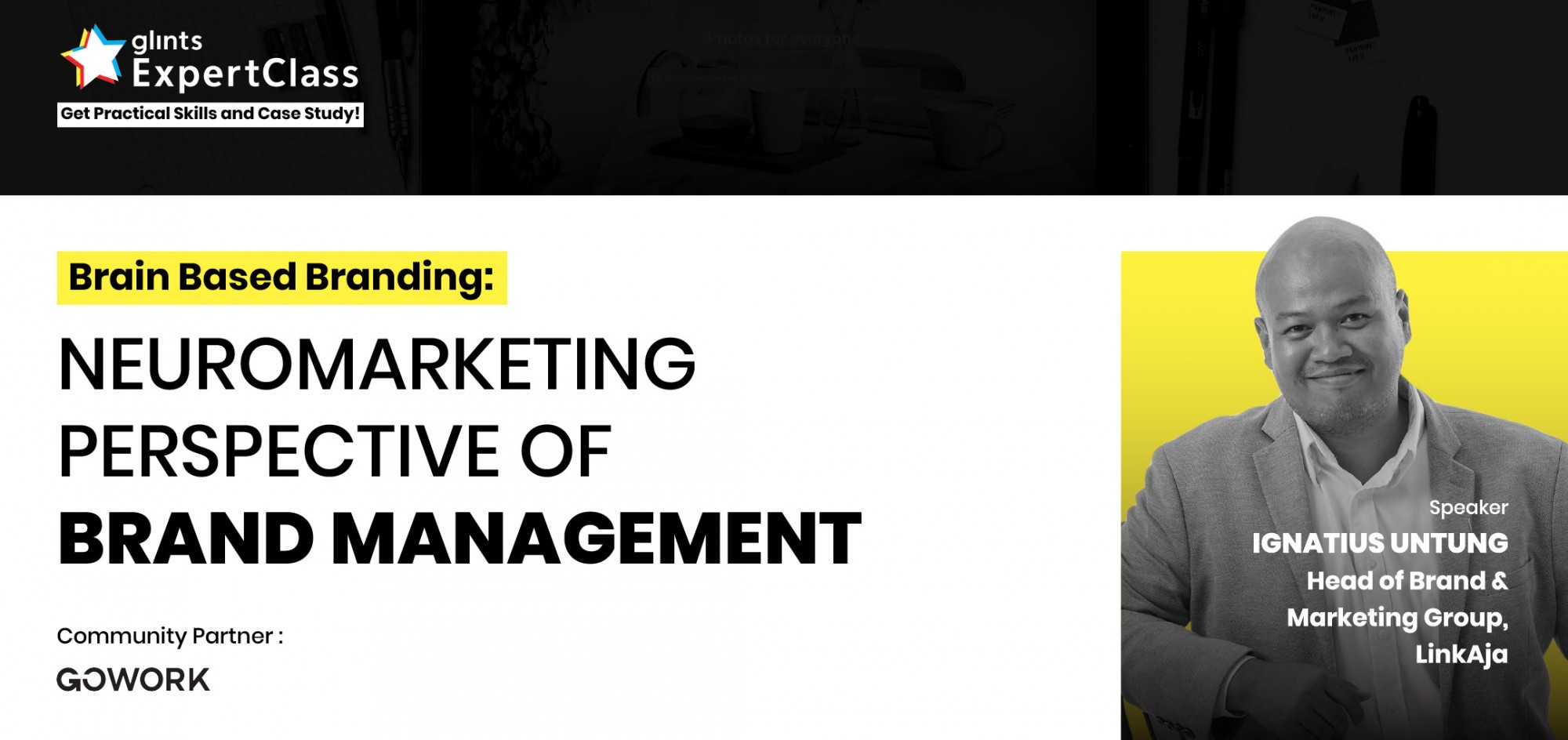 "Brand" and "Branding" is the world's most mentioned keyword amongst marketing professionals. The problem is, just a few understand how a brand works in our consumer's mind; how it formed a memory, expanded, and impacted how we make buying decisions. Thus, the common practice of what most people call "brand building" is far from the idea of building a brand, and falls mostly under short term promotional and transactional based.
In this series you will be expected to deliver an output on:
Comprehending how our mind works, especially in the context of brand building.
Understanding a practical fundamental tips on how to build a brand.
Defining the high level framework and guidelines of a brain based branding as a guidance to define whether the existing
strategy/effort on brand building will strengthen or damage the brand.
This classs is suggested for:
Junior, Mid-level to top level professionals & enthusiasts on:
- Marketing
- Product Management
- Brand management
- Consumer Insight
- Customer Experience
- Customer service
TERMS AND CONDITIONS -Soundcheck will start at 18.50 WIB. -Classes will start at 19:00 WIB. -Make sure you enter your full name and correct and valid personal email. This is because we will send the Zoom ExpertClass link to your email. -Classes will be conducted in Indonesian. -Please fill out the Additional Data Form which can be accessed via the email inbox after purchasing the ticket. -Please check the Spam Box if you don't find an email regarding the Zoom link in your inbox. -For more information, please contact the contact person by email at roni@glints.com. -1 e-mail account can only make 1 transaction.
Source: https://www.loket.com/event/glintslinkaja