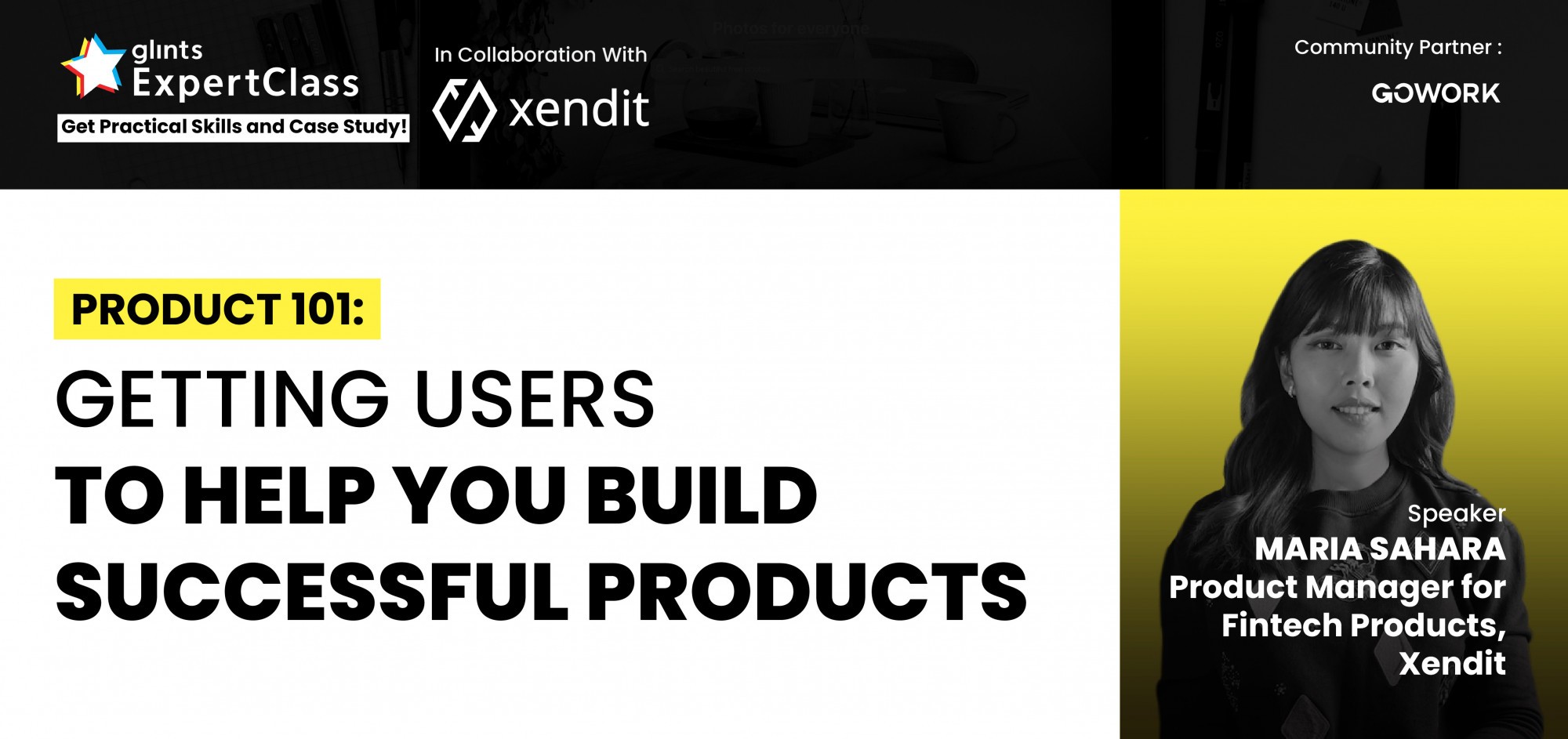 Glints Expert Class is a program by Glints to facilitate young professionals who are curious and eager to amplify their skill set. This event will be held live via Zoom [Zoom Link can be accessed on e-voucher after payment successful]
In this series you will be expected to deliver an output on:
-Understanding the importance of user participation on building successful products.
-How to find potential interviewees and arrange communication through multiple channels (interviews, email survey, etc) that most likely will get high engagement.
-Understand customers' pain points through communication.
-How to create user flows of a product .
-How to prioritize on what product to build based on the company's and audience needs.
This class is suggested for:
-Entry to Junior-level Product Management Professionals
-Growth Manager
-Tech Product
-Product Manager
-Product Professionals
-UI/UX Researchers.
-Product Enthusiast.
-Freshgraduate
TERM AND CONDITION : -This event will be conducted in Bahasa Indonesia. -This event will start at 19:00 (The Zoom access will open by 18:50 while the event will start at 19:00) -This event will be held via Zoom. Hence, please be advised to download Zoom and sign up/sign in through your Zoom account before the event start. -Invitation Zoom link can be accessed through the e-voucher. You may click the link at the bottom of the event image that reads Watch Here. -Please feel free to reach out our customer hero at hi@glints.com for further assistance. -For Bundling Purchasers, you may confirm your member's arrivals to roni@glints.com for verification check as soon as possible. -You encouraged to use your personal email during the registration so we could proceed to send you the e-certificate directly to your email.
Source: https://www.loket.com/event/glintspmf07x