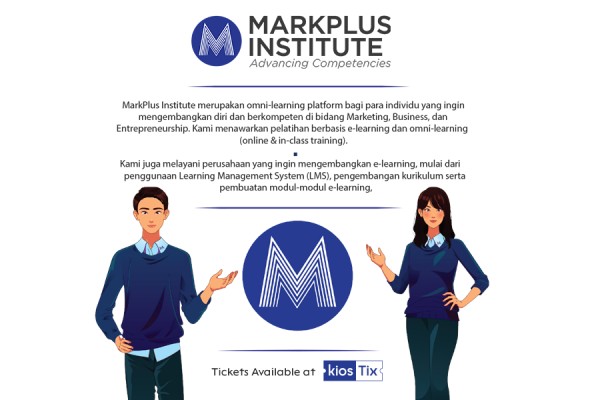 MarkPlus Institute is an omni-learning platform for individuals who want to develop themselves and are competent in the fields of Marketing, Business, and Entrepreneurship. We offer e-learning and omni-learning training (online & in-class training).
MarkPlus Institute aims to develop companies and individuals in the fields they master: consulting, marketing research, education, and the media and community. MarkPlus has grown to become the premier Southeast Asia marketing consulting firm, after establishing ourselves as competent advisors in strategy and marketing for businesses and institutions in the region.
Today's world, where everyone is more connected offers opportunities and challenges for all businesses, calling on marketers to develop ingenious approaches to survival and growth. MarkPlus answers this call by providing a comprehensive and adapted implementation of concepts, including WOW Marketing which integrates all previous thinking concepts from Legacy and New Wave Marketing, making it the most comprehensive marketing framework available to date.
Source: https://www.kiostix.com/id/event/909/markplus-institute-e-learning