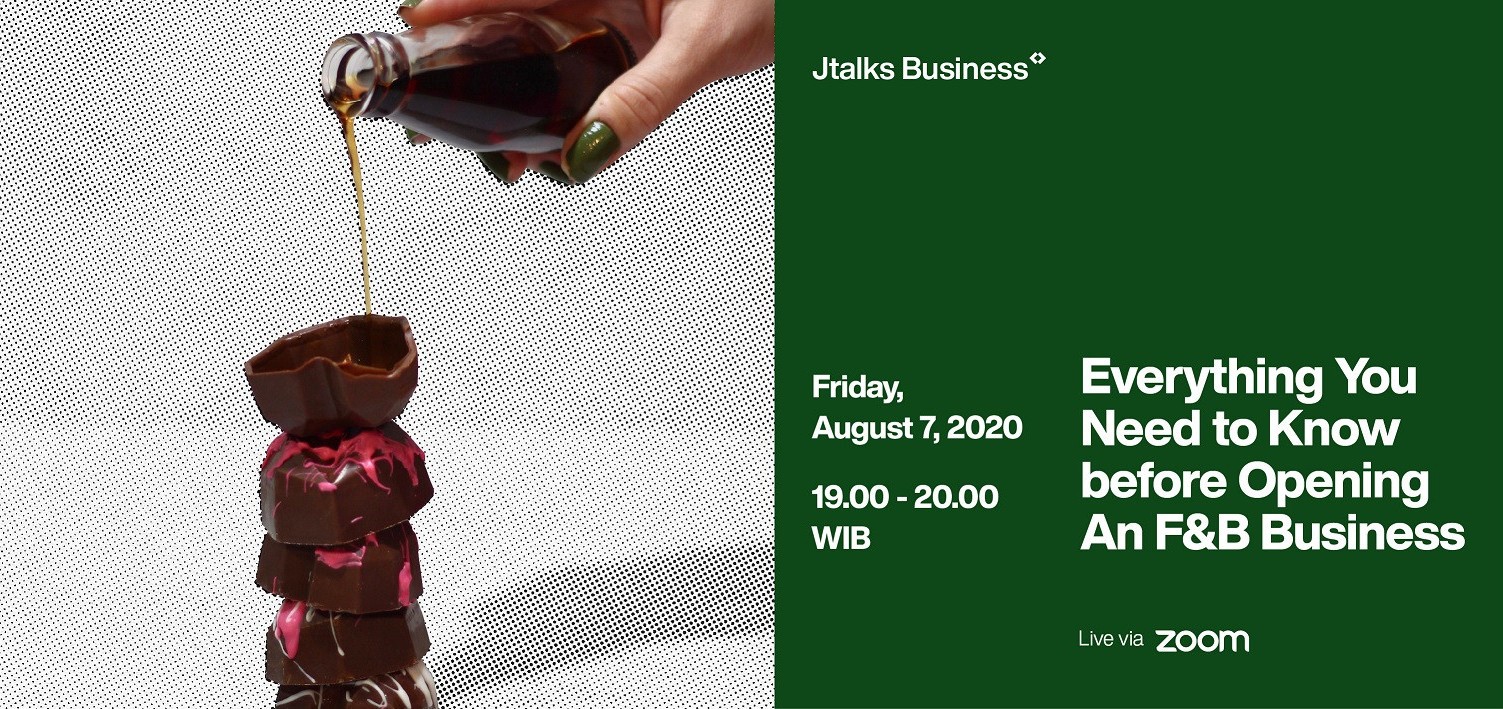 Not a few business people who have been running for years but financially still not neat. Assume that as long as there are sales, the business will always be safe. Though much needs to be prepared financially if you want to take your business to the next level. All the company's financial decisions so far have not been based on clear counts but rather than approximate.
In this JTalks Business session, you will learn step by step how to improve the company's finances, how to prepare the company if you want to scale up, how to do valuations, how to protect your business legally, to tax matters.
Be an ENTREPRENEUR with FINANCIAL SKILL!
TERMS AND CONDITIONS Online Jouska Talks is a live streaming of Jouska Talks that will be held through the ZOOM CLOUD MEETING application and this application is available FREE and can be downloaded on Windows, iOS, and Android. Make sure Participants have installed the application first. INVITATION LINK is on the E-Ticket after making a payment, please click the link at the bottom of the event image that reads "Watch Here" When registering to enter Jouska Talks Online access in the ZOOM CLOUD MEETING application, participants MUST register the same name when purchasing E-Ticket Online Jouska Talks. If a name difference is found when purchasing an E-Ticket and when registering to enter the Online Jouska Talks access, the Participant is not entitled to get access to the Online Jouska Talks link provided. Participants can join the access link provided 30 minutes before the Online Jouska Talks schedule starts. E-Ticket is only valid for 1 (one) person and 1 (one) time of use in accordance with the time & date of the event. E-tickets that have been ordered / purchased and paid for by Participants cannot be canceled or returned or cashed or resold or transferred in any way to others for any reason. There is no class change for participants who cannot attend the online class schedule. By purchasing the E-Ticket, Participants are considered to understand & agree to the terms and conditions that apply. Jouska has the right to take the necessary actions if there is suspected adverse fraud.
Source: https://www.loket.com/event/jtalks-business-everything-you-need-to-know-before_pkb