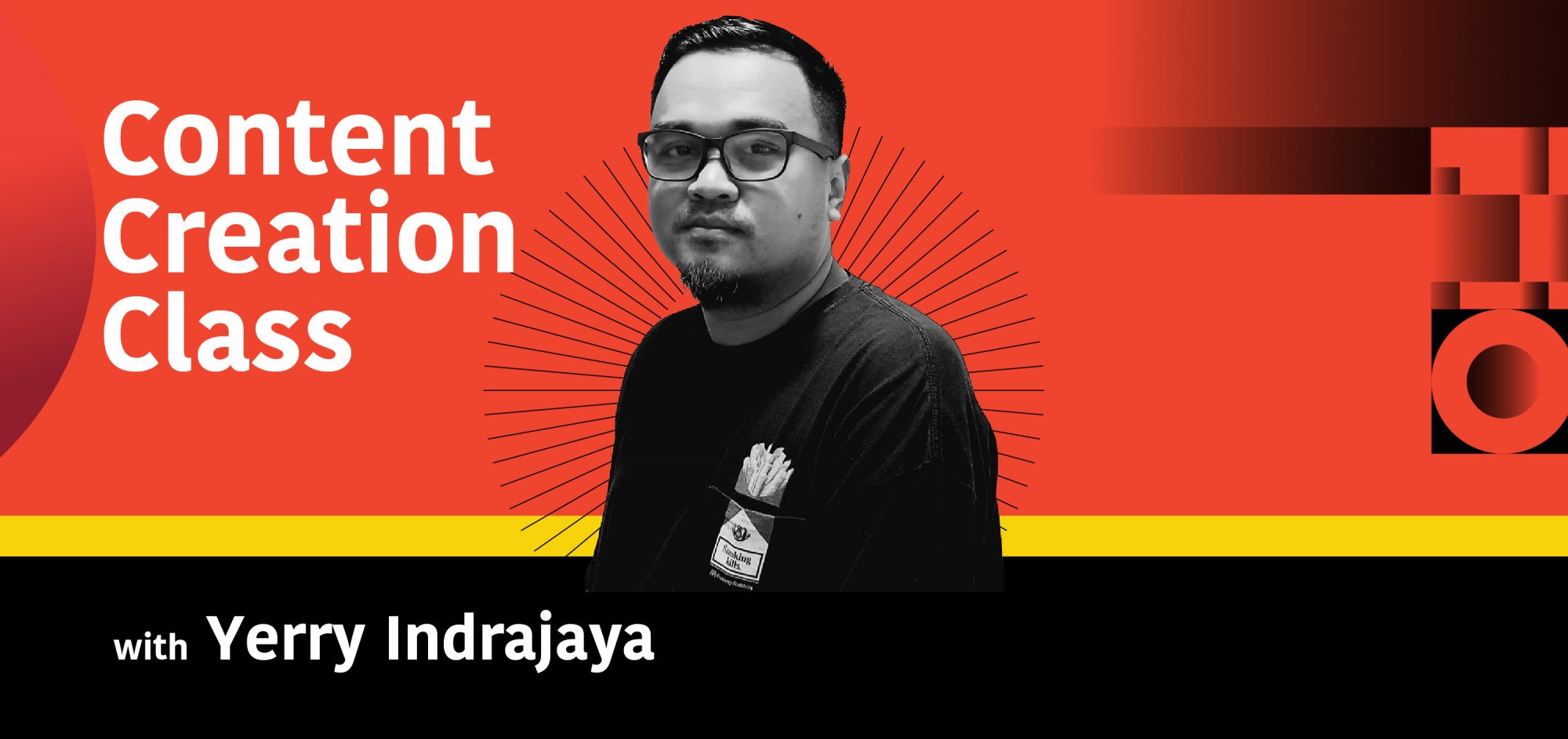 THE CLASSROOM is an Online Masterclass for creatives and youths to learn from industry experts that have unparalleled expertise
Armed with more than 15 years of experience in the creative industry, Yerry Indrajaya is currently the Chief Creative Officer of one of the agencies in Jakarta named Finch. Several campaigns and advertisements made by Yerry often won nominations and won awards from both the local and international creative industries.
This class is recommended for:
Agency owner
Creative Enthusiasts
Account executive
Content Manager
Account Manager
Terms and Conditions:
This event will take place in Indonesian
This event will take place on August 9, 2020, at 14:00 - 16:00 through live streaming services from Loket.com.
More information about this event you can check on Instagram @ussfeeds or @classroomid.
TERMS AND CONDITIONS 1. You can watch live streaming by pressing the "Watch on Web" button to watch through the web Live LOCKET OR "Watch on App" to watch through the GoPlay application in the e-voucher section. 2. Never give a streaming link on your e-voucher to anyone. 3. If buying more than 1 ticket, please COPY the LIVE STREAMING URL on the second and subsequent tickets. share with your colleague. 4. 1 streaming link can only be opened in 1 browser window on 1 device. 5. Please access your streaming link, according to the time indicated on your e-voucher. Delay is your responsibility. 6. You are not allowed to download and also duplicate the entire contents of this streaming service. Copyright infringement of the posted content is regulated in related laws. 7. Streaming video quality is determined by your internet bandwidth. 8. Live chat service can be used to enter your name first and to see the chat in live chat, you can send a chat first. 9. Please do not use words that contain SARA and Pornography in live chat. 10. By purchasing concert tickets for this online event, you have agreed to the collection, storage and use of your data for concert purposes. 11. The Organizer reserves the right not to give permission to watch streaming video if the terms & conditions are not met. 12. All information regarding tickets and events, can contact Loket.com call center at email: support@loket.com or call + 62-21-8060-0822.
Source: https://www.loket.com/event/the-classroom-content-creation-with-yerry