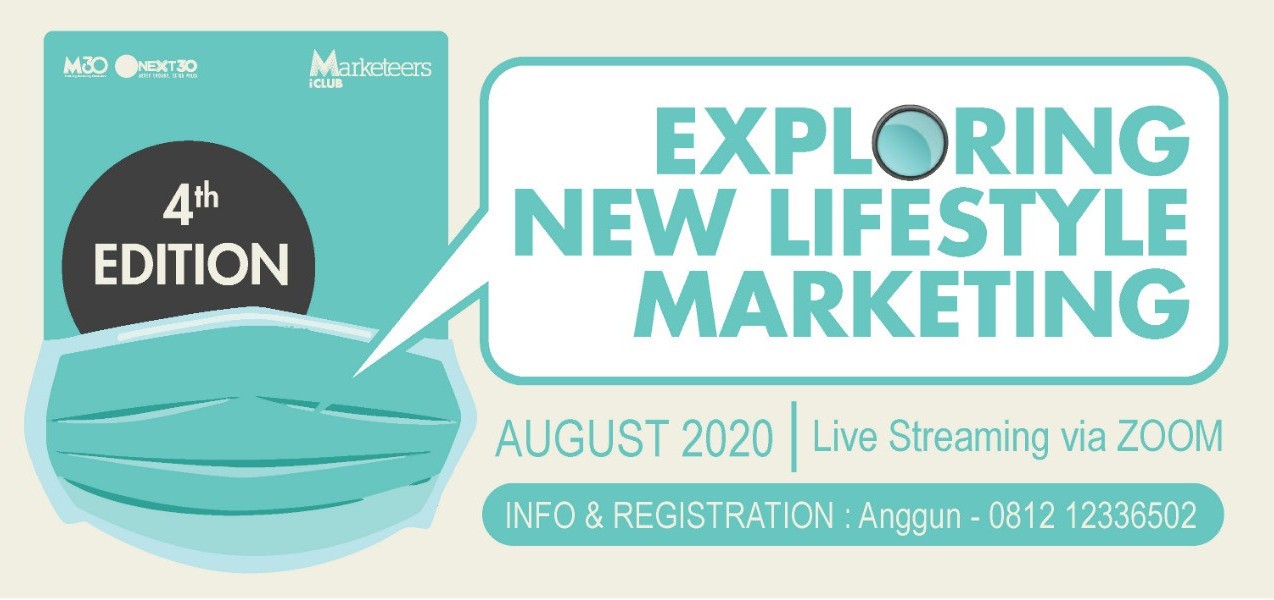 Hi Marketeer!
Marketeers iClub is a virtual community for marketing enthusiasts and Marketeers readers who currently have more than 500 members.
Every month we gather virtually for updates and discussions related to the latest trends in marketing and business with speakers from MarkPlus, Inc.
In addition there are various benefits for members during the membership period including:
-Free access Marketeers iClub webinar
-Free access to MarkPlus Institute e-learning
-Free edition of Marketeers e-Magz
-Weekly Newsletter
-Monthly Go-To Playbook
-Exclusive Content (Video & Podcast)
-Weekly Whitepaper from MarkPlus, Inc.
-Access to Weekly MarkPlus Industry & Government Roundtable
Our next program will discuss 'Exploring New Lifestyle Marketing'
Let's Join our membership! Good Marketing, Great Insight, Anytime!
TERMS AND CONDITIONS
Have a stable internet connection of at least 1mbps
Use Google Chrome as a browser
Source: https://www.loket.com/event/markplus-institute-exploring-new-lifestyle-marketing_uz1