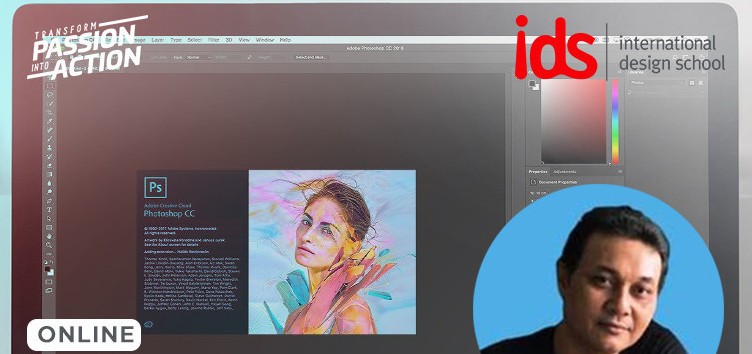 Online Video IDS Program | International Design School is a learning class with material delivered online in the form of video recordings that can be accessed via the website https://belajar.idseducation.com/. You can take lessons after making a purchase then fill out the form https://bit.ly/d en-online-video-ids.
-
SUCCESS MAKES DESIGN WITH PHOTOSHOP
Photoshop is one of the tools to make designs better in terms of results. By studying Photoshop, you will be able to design according to your needs such as the appearance of online products. Apart from that Photoshop can also be used to design or refine profile photos for CVs, applications, and can even be used for display on social media.
Teacher Info: Pujianto
Duration of Video Material: 180 minutes
Discussion Topics:
- Basic Photoshop
- Make mock up designs
- Design a logo
- Airbrushing for display
- Edit photo colors
Level: Beginner
Equipment that needs to be prepared: Laptop / computer that has Adobe Photoshop software available
TERMS AND CONDITIONS After you make a purchase, please fill out the form https://bit.ly/online-video-ids
Source: https://www.loket.com/event/online-video-ids-sukses-membuat-desain-dengan-photoshop