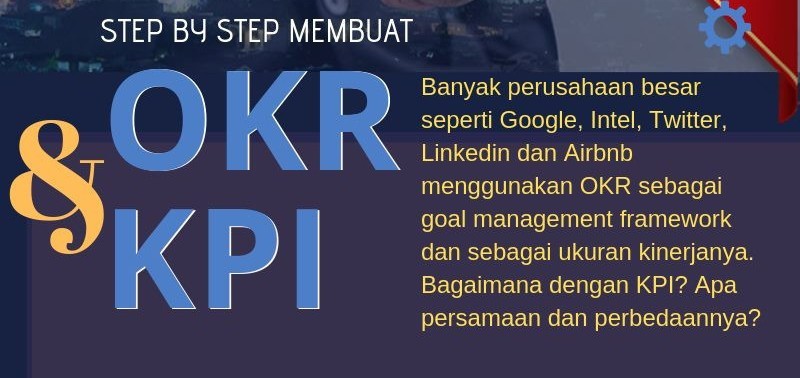 During WFH, one tool to monitor employee performance is with KPIs. The problem at this time of crisis is that the KPI Balanced Scorecard is no longer effective in answering the challenges of change so quickly. Then what's the solution? Now, use OKR KPIs that are more responsive to change. Invite your team because one person can't make a change ...
Theory:
1. KPI levels start from Level 1 to level 6.
2. Tips and tricks for preparing KPIs in times of crisis.
3. Prevent the failure of KPI implementation.
4. KPI weighting starts from the staff level to the Directors level.
5. KPI Input Process Output.
6. Efficient KPI requirements.
7. KPIs in each department eg Finance Accounting Marketing Operational HRD etc.
8. Integration of KPIs into OKR.
9. Provided KPI software (FREE)
This briefing is very suitable for:
Managerial level who wants to improve his competence
Staff level who want to have managerial skills
-The Owners and Directors who want to continue to upgrade their performance
-All learners who always want to progress
Source: https://www.loket.com/event/praktek-pembuatan-kpi-berbasis-okr-senin-pertama-setiap_O9cg