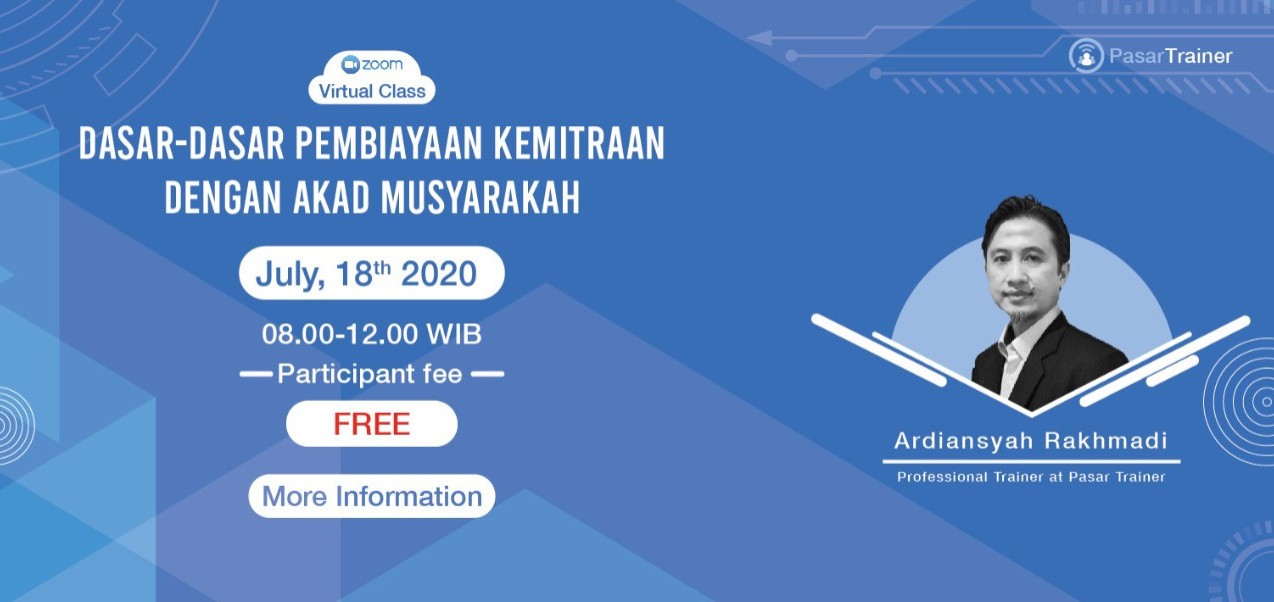 Many of us do not really understand what is meant by the Musharaka contract and how its application and terms. Therefore, through this free webinar we will jointly discuss:
1. Introduction
What is a Musyarakah Agreement?
Character Difference Between Musyarakah Agreement and Debt Based Agreement
Musyarakah Forms: Between Regular and Contemporary
2. Application of Musyarakah Agreement in Partnership Financing
Working capital musharaka
Musyarakah Mutanaqishah (Diminishing Partnership)
3. How to Prepare a Healthy and Interigated Musyarakah Financing
How to Do Musyarakah Financing Correctly
Risks and Mitigation in Musyarakah Financing
This free webinar will be hosted by Ardiansyah Rakhmadi. Ardiansyah is an experienced professional in the field of Islamic Banking with over 15 years experience. He has held several strategic positions in Islamic Banks in Indonesia and currently he is also a Sharia Researcher for a bank in Indonesia. In addition, he also served as Group Leader of Product & Service Development from the Indonesian Syariah Bank Association (ASBISINDO). Ardiansyah holds a Doctorate in Islamic Economics & Finance from the Islamic University of Indonesia.
TERMS AND CONDITIONS - This webinar requires a PC / Laptop / Mobile - Good internet connection of at least 1 Mbps or at least 8 GB
Source: https://www.loket.com/event/dasar-dasar-pembiayaan-kemitraan-dengan-akad-musyarakah_OB3