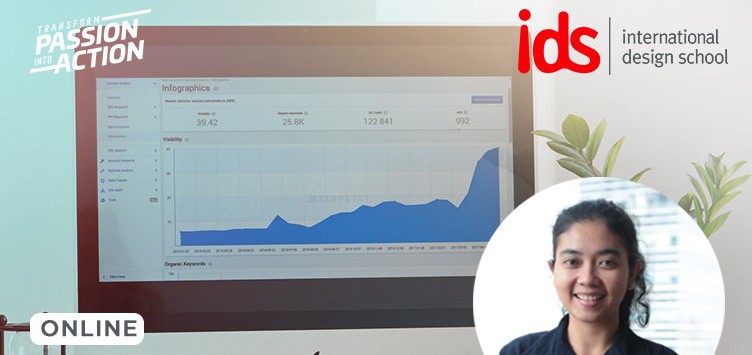 Online Video IDS Program | International Design School is a learning class with material delivered online in the form of video recordings that can be accessed via the website https://belajar.idseducation.com/. You can take lessons after making a purchase then fill out the form https://bit.ly/d en-online-video-ids.
-
PASSING SALES UP TO 200% WITH SOCIAL MEDIA
By studying this material, you will be able to know the best secrets to jump-start your income or generate income from your social media accounts. Get additional profit of up to 200% through social media through this module which can be learned in just 3 hours. The module material is delivered simply, and can be immediately applied so that it is suitable for all people including even the layman.
Teacher Info: Amanda Fajrina Fitri
Digital Marketing Specialist at PT. Business Intelligence Technologies, Microsoft Partner. Digital marketing practitioners for SMEs and freelance content creators.
Duration of Video Material: 180 minutes
Discussion Topics:
- How to create a strong and professional Instagram profile
- Using Instagram promotion marketing strategies - How to get hundreds of followers, comments, and likes for your business account every day
- Turn your successful Instagram statistics into loyal sales, customers and fans
Level: Beginner
Equipment that needs to be prepared: -
TERMS AND CONDITIONS After you make a purchase, please fill out the form https://bit.ly/online-video-ids
Source: https://www.loket.com/event/online-video-ids-melejitkan-sales-hingga-200-dengan-media